We asked all you lovelies on Instagram what tips and tricks you love reading most, and cleaning tips were well up there with your fave things to read about so here we are with our top Spring Cleaning tips, tricks and hacks! We all need to do a good ol' deep clean once in a while, so it's time to snap on the marigolds, roll up your sleeves, get out the lemons (yep), and get cracking!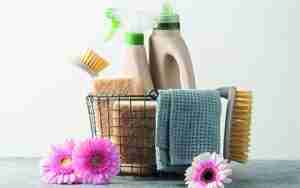 Failure to prepare is preparing to fail…
Starting your Spring Clean with fresh supplies and an empty vacuum is going to make the whole process easier! So, start as you mean to go on:
Disinfect your sponge in the microwave (yep, it works!)
Clean out your vacuum and it's attachments with a damp cloth (is there anything more satisfying than dumping out all that crud?)
Buy in some lemons (sounds weird, but you're gonna need 'em: keep reading on…)
Save your old toothbrushes (save those for cleaning the tough-to-reach spots).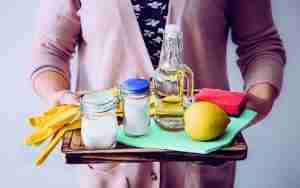 When life gives you lemons…
We'll have a slice of lemon with our Spring Clean cocktail, please! Jokes aside, lemons come in surprisingly handy, so here's our top cleaning uses for getting more zest in your life:
Say goodbye to watermarks by cleaning stainless steel taps with lemon juice.
Clean your microwave by heating lemon juice and rinds in water.
Sprinkle some bicarbonate of soda on a lemon half and get to work on tough stains.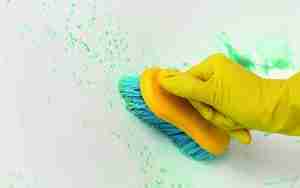 Forget-me-not…
There's always those pesky areas we forget to clean when we're doing a huge ol' scrub of the house, so here's our reminders for you to check off the ones that frequently get missed:
Skirting boards: often missed because they're not at eye level and won't seem like it'll make a big difference: run a damp dry cloth along them and get all that dust off, and it'll make a bigger difference than you'd think.
Your washing machine drawer: we've all done it – gone to put a wash load on in a hurry, noticed all that blue mush leftover in the little drawer and told ourselves we'll get back to it later and then forgotten about it. Well here's your reminder: clean out that mush!
Grubby patches on the wall: that worn patch on the wall might not need a  fresh lick of paint, you'd be surprised what giving the walls a good scrub can do!
It's what's inside that counts…
While you're pulling out the contents of your cupboards to get in the back and give the inside a good scrub, why not take the opportunity to have a re-shuffle and organise your kitchen cupboards? We have a fab blog post on our top tips for creating a perfect pantry here or here's a few quick ideas for inspo:
Pop a lazy susan in your cupboard or fridge for spices, sauces or anything else you struggle to reach.
Organise dried foods into tubs and boxes, it'll make it easier to see what you have and don't have.
Give yourself a dedicated snack drawer so you always know where to go to get your Skinny Bars 😉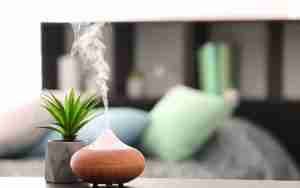 Smell ya' later! 
Nothing feels as satisfying when you walk in a room as when it smells incredible after a good clean. Make sure you finish off your Spring Clean by popping something deliciously scented in each room to make that feeling last. Our top tips for this are:
Pop a fragrant soap that's still in its wrapper in your clothes drawers for a wonderful whiff when getting dressed in the morning and banish that dusty drawer smell.
Get a good plug in wax melt, we recommend this one.
Pop dryer sheets in your shoes to eliminate that stinky shoe-cupboard smell when you first walk in the house!
Psst… if you're struggling to get motivated we suggest timing yourself to make it a game, or rewarding yourself with a treat each time you finish a room or area (ahem, a cheeky Skinny Bar works best for this of course)!
Happy cleaning, Skinny Fam, and let us know your top tips on Instagram and Facebook (don't forget to tag us)! Xoxo
Related Products