It's officially Spring, and if that means one thing it means lovely flowers popping up in your garden, and the weather starting to get nice enough to enjoy them! If you're like us and love getting your hands dirty, then you might want to start thinking about growing your own veggies and getting stuck in with gardening. Plus, nothing will motivate you more to eat a nice healthy salad than if you've grown it yourself, right? Not only is it a fun meditative way to enjoy some alone-time outdoors, it could also be a fun project to fill the old Easter holiday with for you lovely lot with kiddos and Grandkids!
So, we thought we'd chat all things 'grow your own' on the blog today, and give you some of our top tips and top recommendations for getting garden-ready!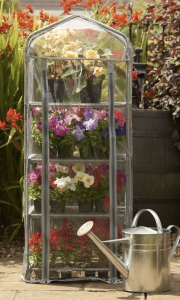 The bits to buy!
One thing you're gonna need for growing your own veggies is a greenhouse, and we know not everyone's got a big old glass building in their back garden so we've got you covered: we recommend this affordable pop-up plastic option from Wilkos, or this one walk in one from Amazon.
You'll also want a decent set of gardening tools, if you don't have them already, ready for the sewing of your seeds. B&M do some fab affordable ones like these, and so do Argos here.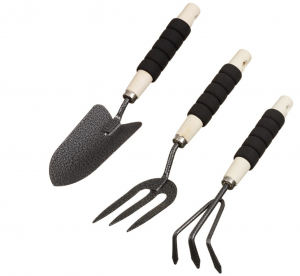 What to start plantin'! 
April is the time to start planting plenty of veggies outdoors ready for eating in summer time. The seeds to get your hands on are:
Beetroot 
Carrots
Swiss chard 
Summer cauliflower
Lettuce
Leeks
Radish
Turnips 
Spring and pickling onions
Peas
And finally, spinach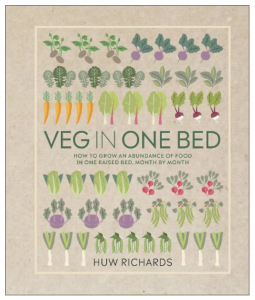 The helpful books to grab:
Books can be a handy resource for getting to grips with gardening, checklisting and just some plain ol' inspo. This Veg in One Bed one by Huw Richards looks like a good 'un, or this Royal Horticultural Society Complete Gardener's Manual ultimate guide. Otherwise, places like The Works have fab book options in that department.
Get the kiddos involved!
We love nothing more than an activity that gets a job done, is fun and keeps the kids occupied during those endless holiday days until they're off back to school again. We are surely not the only ones, right? So here's a few of our fave things to get in those win wins in the garden:
Garden art: get the kids to help clip back hedges (safely), but make it fun by laying out a sheet on the lawn and creating garden art with the clippings, twigs and leaves: gets the job done, and the kids have fun, win win!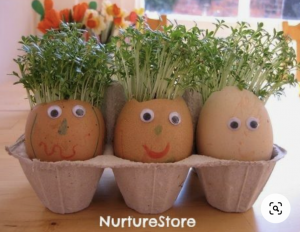 Make seedy egg-heads: once your child has eaten their boiled egg, make sure you keep the bottom, and decorate them, so you can fill it with soil and cress seeds. Keep on a sunny windowsill and watch over time as your little men grow 'hair'!
Kits like this one on Etsy for kids' holidays might also be a good option if you're looking for a bit more inspo. They would also make lovely gifts!
Related Products